MY WEBSITE IS NOT UP TO DATE, PLEASE CHECK MY FACEBOOK WILLEM KOOLMEES FOR THE MOST RECENT ITEMS.
Welkom op mijn site www.willemkoolmees.nl
Hallo, mijn naam is Willem Koolmees, ik koop en verkoop vintage Scandinavische lampen.
Alle lampen die ik in Scandinavië heb gekocht, worden uit elkaar gehaald, schoongemaakt en gerestaureerd voordat ik ze verkoop.
Ik ben gespecialiseerd in "custom made" lampen.
Als u vragen heeft of een idee heeft van welke kleur u wilt, kan ik deze voor u maken. Ik gebruik originele vintage Deense lampen met roest, beschadigingen ect. Ze kunnen niet worden verkocht zoals ze zijn, maar ze vormen een prima basis voor op maat gemaakte lampen.
Het doet me veel plezier om de soms zwaar verwaarloosde lampen nieuw leven in te blazen, wetende dat het een van de hoogtepunten in uw woonkamer wordt.
De items op deze site staan erop voor uw inspiratie.
0615266526
Adres: Logistiekweg 3A, 4387PK Vlissingen
Iban NL62ABNA0591824477 tnv. Willem Koolmees
Welcome to my site www.willemkoolmees.nl
Hi, My name is Willem Koolmees, I buy and sell vintage Scandinavian Lamps. All lamps I have bought in Scandinavia are taken apart, cleaned and restored before I sell them.
I am specialized in "custom made" lamps.
If you have any requests or ans idea of what color you want, I can make it for you. I use original vintage Danish lamps with rust, damage ect. They can't be sold as they are, but they are great basis for custom made lamps. It gives me great pleasure to give the sometimes severely neglected lamps, new life, knowing it will become one of the highlights in your living room.
These items are sold worldwide via different channels on the internet.
The items on this site are for your inspiration.
Any questions? wkoolmees59@gmail.com
0031615266526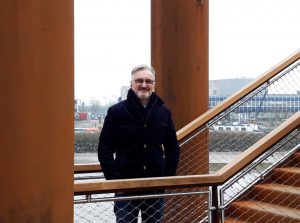 kvk. 65061691 – Willem Koolmees